Our BeauLo® beauty professionals
The BeauLo® team consist of specifically trained cosmetics professionals who guarantee cosmetics treatments and results at their best. See for yourself:
Dong-Chun Lo ('Chuni') CEO
The BeauLo® company founder is trained cosmetician, stylist and make-up artist. Since 1994, she is responsible leader of national and international seminars in the fields of anti-aging, prevention, professional lashes, Microneedling and Microblading. Especially the field of pigmentation / PMU (Permanent Make Up) has become her reason and way of success. She says:
"Through my long-standing experience and numerous additional trainings in the range of pigmentation, for me it has become more than the optimal interaction of colors, forms and techniques. I have always enhanced my skills to the extent that I was able to become an authorised partner of a reknown PMU-provider in 2009 and was honoured with the Quality Award in 2010. Two years later – in 2012 – I launched my own, specifically developed BeauLo® 3D-technique which is unique and only applied at our company."
Mina Sagurna
Well-known and loved by our clients, Mrs Sagurna is our professional when it comes to beauty and wellness, eyelash extension as well as IPL hair removal. Moreover, she is an awarded master-class pigmentation specialist and co-trainer of the BeauLo® 3D-Permanent Make-Up technique which she also effectively applies in our cosmetics studio. Her long-standing experience assures optimal and individual treatment results.
Christina Hethey-Stein
The cosmetician and prospective BeauLo® pigmentation professional optimally complements our team through much effort and ambition. Her sound education guarantees optimal care in anti aging treatments and eyelash extensions. Treatment results speak for themselves – be convinced by her quality!
Eunice Gonzalez-Duet
Also a professionally qualified cosmetician, Eunice completes our team as the youngest member. You can trust her when it comes to expressive make-up and relaxing anti-aging treatments. Momentarily, she is also trained for becoming a BeauLo® pigmentation professional for offering you even more refined and long-lasting treatment results.
Joana Alker
As a specialized PMU consultant, Joana Alker is our good soul in the institute. She is happy to answer all your questions about appointments, prices, treatment contents or our high-quality cosmetic products with an open ear and good advice. She is also our BeauLo® professional when it comes to organizational, marketing or management issues.
Stefan Müller (COO)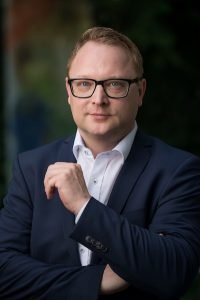 Stefan Müller leads the administrative business of BeauLo® International. He is responsible for purchasing, human resources, accounting, financial accounting and much more. Of course, he is always available to our customers with help and advice. With his concepts and ideas, he is in high demand among our new founders.